Maria Cañizalez-Jerez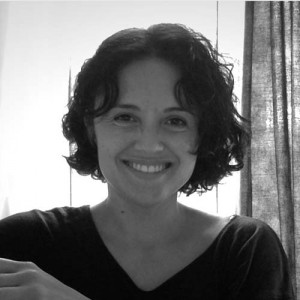 Originally from Venezuela, Maria teaches Spanish at Manchester Metropolitan University; she also teaches children and young people. She holds a BA (Hons) in Modern Languages and a PGCE in Secondary Education.
Maria is also a fully qualified Biodanza teacher, specialising in Biocentric Education, Biodanza for Older People, Biodanza for Children and Adolescents and also Identity and the four elements. She is a member of the Association of Biodanza Teachers UK (ABTUK); People Dancing: The Foundation for Community Dance, and an Affiliate Member of the British Psychological Society.
Maria has been a firm believer in the positive power of Biodanza since she first encountered it in 2006. She began running popular monthly sessions in Manchester in 2011, but now wants to spread the word more widely, by offering Biodanza to institutions and care settings as a pathway to better mental health and wellbeing.
Maria lives with her family in Manchester and enjoys yoga, hiking and languages.